By Mitchell Goldenberg
When it comes to Fantasy Football, there is not as much value on a winning Quarterback as there is in the actual NFL. This distinction is important to remember when reading my list of the Top Five Fantasy Football Quarterbacks for the upcoming season.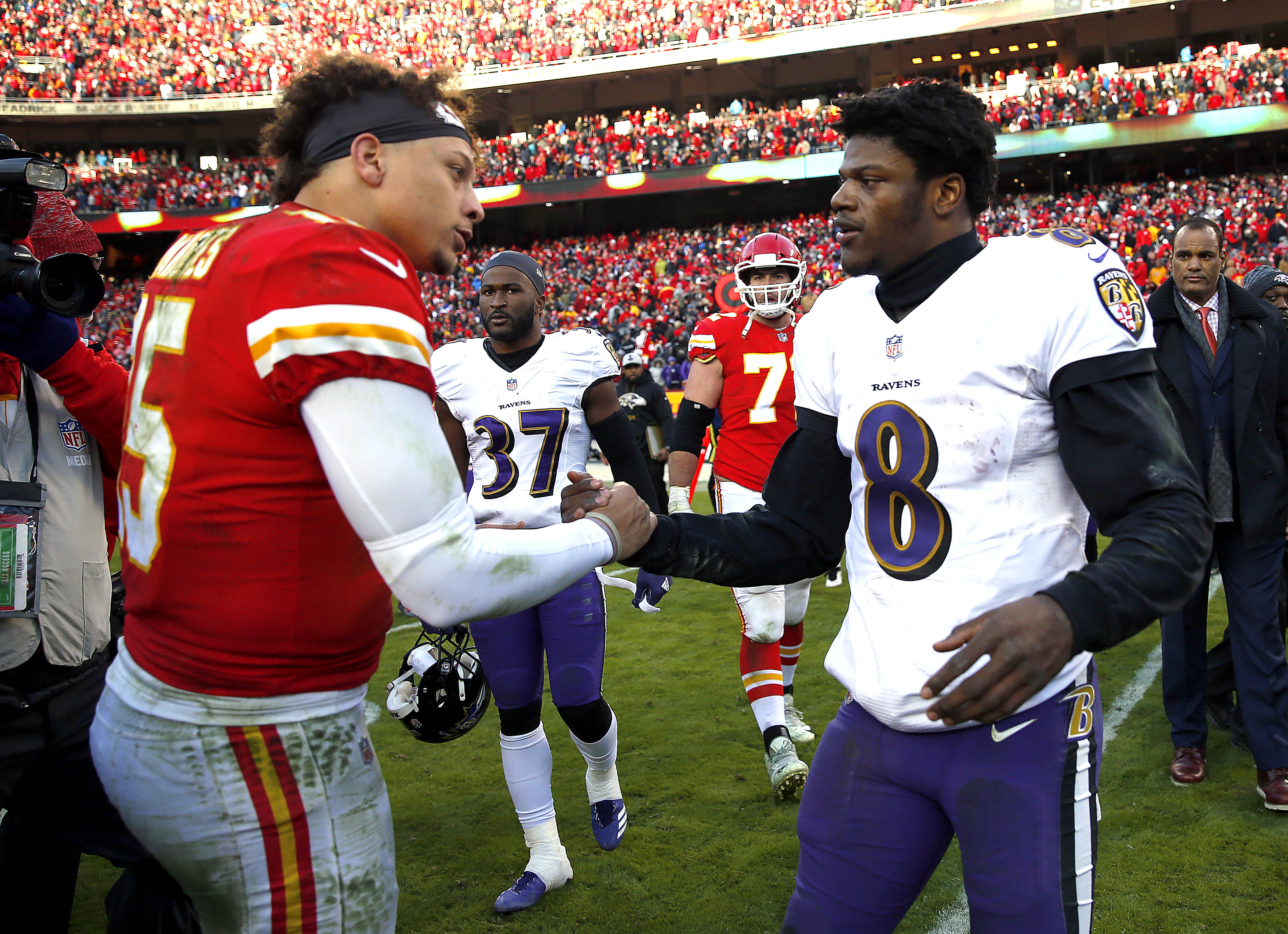 5. Dak Prescott
Dak is going to be my most controversial pick of the group, and I believe that this is within good reason. Dak is on the Cowboys who have a terrible defense, but might have the most well rounded Offense in regards to talent, but the only thing holding this offense back is Mike McCarthy. I like the potential of Kellen Moore running the show, it just depends on McCarthy passing the reins and allowing some fresh blood into the offense. Dak places fifth due to the talent around him. If the Offensive Line can stay healthy, Dak will put up huge numbers in the shootouts that Dallas will be a part of, making him a fun own in Fantasy Football this year.
4. Lamar Jackson
You know what you are going to get when it comes to Lamar Jackson this year. He is going to run the ball well, and avoid hits to the best of his ability. I think Lamar has improved tremendously as a passer, but he is still League Average at best, and this is coming from of one of the biggest Lamar truthers in the world. I love Lamar, but the reason he only places Fourth on my list is the lack of Receiver talent in the offense, and the ability to rely on a receiver to bail him out. I believe that Lamar will be a better fantasy Quarterback than Dak for the simple fact that Rushing Touchdowns and Rushing Yards are worth more than Passing Touchdowns and Passing Yards. I see Dak being a better Quarterback in the passing metrics than Lamar, but let's be real. You are not drafting Lamar Jackson to be a passing Quarterback in Fantasy Football.
3. Josh Allen
In a similar manner to Lamar Jackson, Josh Allen has improved exponentially as a passer through his young career. For my money, Josh Allen has had the strongest arm in football since the moment he stepped onto the field. Allen has a lot of athleticism and is a physical runner in the Redzone, and as played out as the comparison is, his season last year reminded me a lot of MVP Cam Newton. Allen could have easily been named MVP last season, and I expect Allen to continue to improve with even more weapons on the outside for him to use.
2. Kyler Murray
Does this pick surprise you? Well with Aaron Rodgers and Deshaun Watson looking more and more like they won't be playing this season, it opens up some opportunities for Kyler and Dak to sneak into the conventional Top Five Fantasy Football conversation. If those two Quarterbacks were playing, you can slot Watson in at Three, and Rodgers at Two, but I am planning on Kyler having a breakout season regardless. Kliff Kingsbury has been doing a lot of things to bring the most out of Kyler. This includes a Spread Offense, Talent surrounding him, and a guy named DeAndre Hopkins to open up the scheme entirely. Kyler has a remarkable arm, and is one of the fastest players in the NFL. I would go as far to say that Kyler is the closest thing to Michael Vick that we have seen in the NFL and I only see him improving this season.
Patrick Mahomes
Because of course it is. Patrick Mahomes is the best Fantasy Football Quarterback and it isn't even close. If you consider Rodgers and Mahomes to still be stride for stride in the talent department, you can't deny the talent that surrounds Mahomes is 10 times as good as Rodgers has on the Packers. With Travis Kelce being the best Fantasy Football Tight End in the NFL, Tyreek Hill being the most explosive player in the NFL, and the Godfather of Forward Thinking Offensive Play Calling in Andy Reid, picking Mahomes as the first Quarterback taken in the NFL is a No-Brainer.