By Mitchell Goldenberg
The St. Louis Cardinals have entered the second half of the season looking like an entirely different team. There have been a few hiccups here and there, but the entire morale has been different than their horrid month of June. St. Louis has rallied behind strong defensive plays from the likes of Harrison Bader, Tyler O'Neill, and Edmundo Sosa, and these plays have shown signs of life from the once dead Redbirds.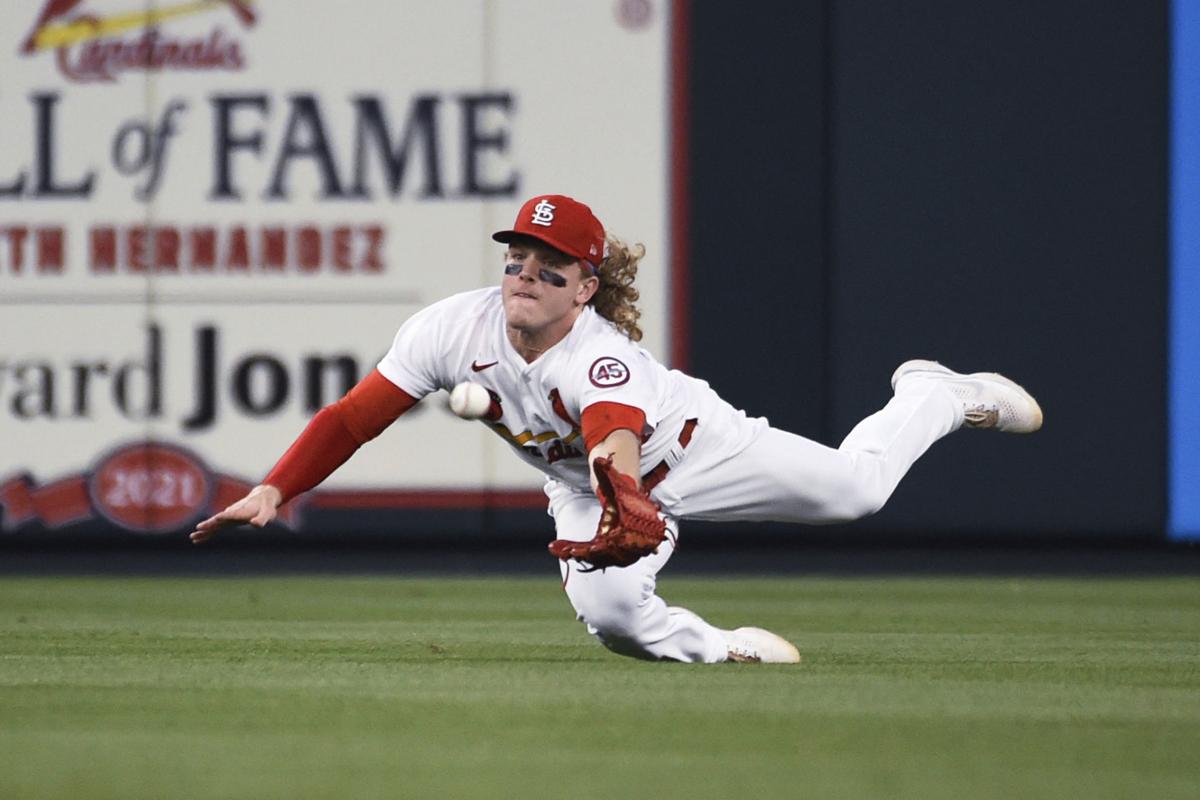 It is easy to overlook the contributions of Edmundo Sosa now that Paul Dejong is back in the lineup and playing better than before, but Sosa has proven to be a spark in the lineup whenever he does get his chance. Sosa made a terrific play to get Rizzo out at home this past weekend, and this would come as no surprise for the St. Louis Broadcast. We have been told how great Sosa is as a defender, but making high IQ plays to save a game is better than we could have anticipated entering the 2021 Season.
Tyler O'Neill and Harrison Bader were question marks entering the season, but have shown significant improvement on their all-around games. I was one of the many fans who believed that O'Neill was a fluke Gold Glove Winner due to the shortened season, but I have been proven wrong through the July 23rd Mark. O'Neill has shown a willingness to put his body on the line to save a hit for his team, and has become a fan-favorite because of it. He has also improved at the plate, striking out less, and holding his OPS above league average following his early IL stints.
Harrison Bader is also impressive in his approach at the plate. Bader flirted with the Mendoza Line in 2020, yet has shown to be a completely different player this season. Bader has had multiple stints on the IL as well, but has completely changed midseason and is as hot as anyone in the game of baseball at this point at the plate.
Harrison Bader is this team's 'Sparkplug.' Bader has made heroic plays in the field, while batting better than anyone would have expected. I have always said if Bader can be around an 80 WRC+ and continue to be the best defensive Center Fielder in the National League, then I will take it. While he has been amazing in the field, Bader is currently batting a 108 WRC+ with his K% currently down from 32% in 2020 to 15.8% in 2021.
The St. Louis Cardinals have seen contributions from many different faces, but I wanted to give some shine to these three. Dylan Carlson had a great series against the Cubs, Goldschmidt has heated up since the All-Star Break, and out pitching has improved throughout the rotation, but none of this success would come without the significant contributions from Harrison Bader, Tyler O'Neill, and Edmundo Sosa.