By Mitchell Goldenberg
With the upcoming Expansion Draft looming, fans around the league are trying to figure out which of their favorite players are going to be leaving their teams. In the case for the St. Louis Blues, it is really a three person race to see who will be headed to Seattle and become one of the faces of the Seattle Kraken.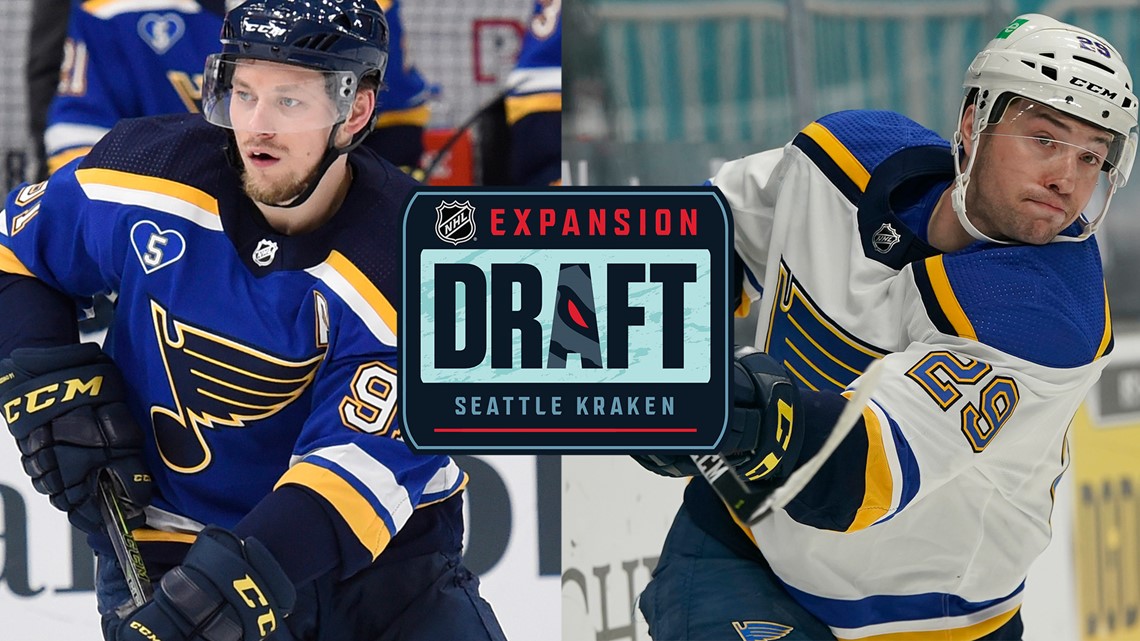 The first and most likely person who will be taken according to many experts from the St. Louis Blues is Vince Dunn. Dunn is a 24-Year-Old Defensemen who has shown a lot of promise for the St. Louis Hockey Team. When healthy, Dunn is an Offensive Minded Defensemen who has shown a lot of growth alongside the likes of Colton Parayko, and the young pairing of Defensemen would be missed.
The next most likely person to be taken from the St. Louis Blues is disgruntled star, Vladimir Tarasenko. I have covered the Tarasenko saga in-depth previously, but in short, Tarasenko feels his health was not managed correctly by the St. Louis Medical Staff, and he would like a fresh start elsewhere. Tarasenko also believes he should have been named captain in the past. As a diehard St. Louis Blues fan, it would be tough for me to see Vlady in another uniform, but if that is what would make him the most happy, then who am I to be sad about it. If Tarasenko is the pick for the Kraken, I wish him the very best in Seattle.
The third and arguably most sad to lose for St. Louis would be 25-Year-Old Winger, Sammy Blais. Blais has shown more upside than Dunn throughout their young careers, and it is important to note that when healthy, Blais has improved the St. Louis third and fourth lines tremendously. Blais has shown flashes of greatness in his young career, but has also lacked the consistency to prove he is a top 8 Forward. There is a reason these guys are all left unprotected, but of the three, Blais is likely to have the best future as a member of the St. Louis Blues.
All in all, it is a tough scene to "hope" for one of your favorite players to be taken from the St. Louis Blues. I would love for none of these guys to be taken, but it just is not going to happen. Rumors are swirling that Dunn is the pick for the Kraken, which leaves a lot of questions for St. Louis. The Kraken taking Tarasenko is a no-brainer if money was not an issue, but no one really wants to payout his contract, including St. Louis. Dunn or Blais would be the two best options for Seattle, but any of the three would not be surprising to me. Only time will tell who will be the best choice for the Seattle Kraken, but let's just hope they make the wrong decision.